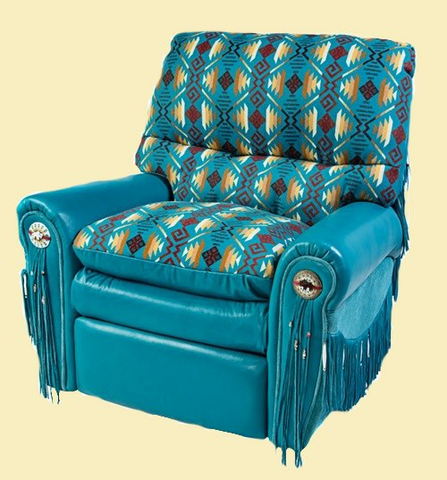 Cloud Dreamer with fabric seat and back plus custom fringe and beadwork.
Click images for alternate views.
Item ID: 9311
Super comfy recliner with extra fabric cushion, custom color coordinated fabric back and seat, and custom fringed and beaded arm design.

Special features:
Pendleton woolen/leather reversible seat;
fabric back;
fringed sides
rosettes with streamers.
© 2022 Northwest Native Designs